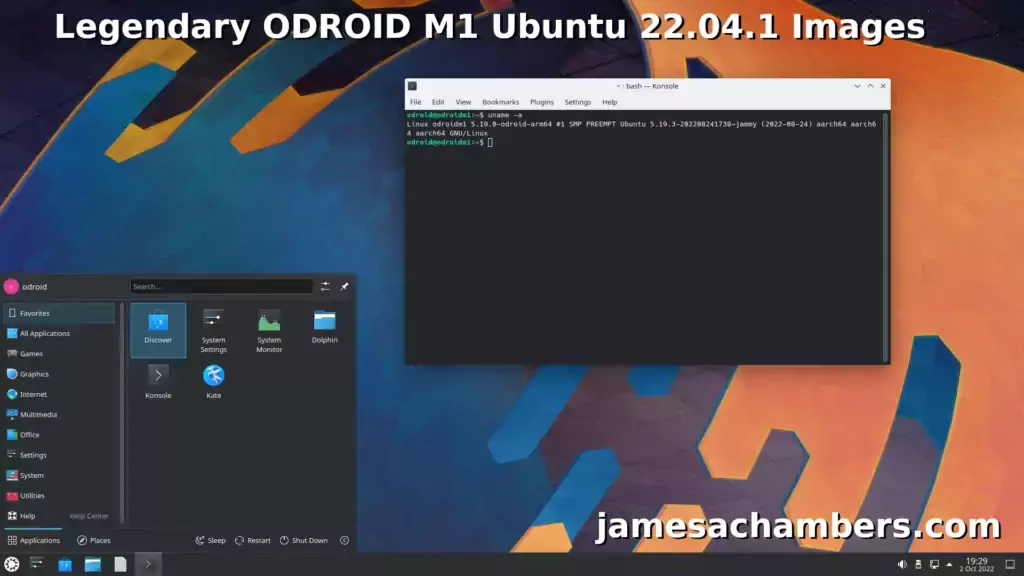 Recently I reviewed the ODROID M1 and it's a fantastic board. One problem with it though is that the image available for it is still only Ubuntu 20.04.
It's possible to upgrade the server version to 22.04 and then install Ubuntu Desktop which I covered in my review. It's painful though and takes a very long time especially if you want to install a desktop environment afterward.
I figured by now the updated image would be out and it still isn't so today I'm releasing my Legendary ODROID M1 Ubuntu 22.04.1 images as well as the system I used to build the images!